Let us find jobs for you based on your skills and experiences in your LinkedIn profile
Let us find jobs for you based on your skills and experiences in your LinkedIn profile
Category: Quality Control
City: Maple Grove
State: Minnesota
8627
The QC Analyst provides analytical and technical support for analysis of raw materials (drug substances, excipients, in-process samples, and packaging components) stability samples, and drug products. Completes testing in a timely manner according to cGMPs, test methods, and SOPs. Works with dissolution, ion chromatography, pH meters, karl fisher titrations, balances, and various other auxiliary laboratory equipment.
Performs testing on raw materials, in-process samples, finished products, and stability samples to support department testing timelines.  Must perform tests accurately and with minimal errors.
Performs dissolution testing, including tank set up, sample introduction, sample pulls, analysis on instrumentation, as applicable, and clean up.
Demonstrates an understanding of the applicable test methods and a familiarity with compendial testing requirements.
Responsible for communicating atypical and out-of-specification results to laboratory management.
Accurately documents testing and makes necessary corrections in a timely manner according to appropriate SOPs.
Cleans laboratory glassware, equipment, and common work areas.
Responsible for maintaining a clean work area.
Aids in ensuring that the laboratory environment is safe.
Works independently or in a team setting with minimal supervision.  Is accountable for the completion of individual responsibilities.
Communicates appropriately to peers and others within the organization.
Participate in departmental meetings as necessary.
Reviews standard and laboratory solution preparations. Responsible for identifying and communicating any errors found in the documentation and testing.
Maintains awareness of the USP and other pharmacopeia. Performs compendial testing according to the monographs and general chapters.
Demonstrates cooperation and professionalism with all members of the Upsher- Smith organization.
Proficient with maintaining basic laboratory equipment, troubleshooting it, and using it to perform qualitative testing.
Operates intermediate level instrumentation (e.g. dissolution, UV/Vis) and related software with support.
Works with supervisor to prioritize activities.  Shifts prioritizes to meet business demands.  Notifies management when timelines cannot be met.
Requirements:
A bachelor's degree in chemistry or related science field (0 years' experience). With no degree, a high school diploma or equivalent with a minimum of 8 years of experience, preferably in the
pharmaceutical industry and with analytical chemistry knowledge. Experience working in a
laboratory environment is preferred, preferably in the pharmaceutical industry.
Other Knowledge, Skills, and Abilities:
Develops efficiencies in their day-to-day testing. Increases their productivity and maintains their work while minimizing errors. Develops an awareness of HPLC, UV, FTIR, and GC, as appropriate.
Has experience using Microsoft Word or Excel and other computer software systems. Required to wear safety glasses and lab coat while in the lab area. May be required to wear other protective equipment such as goggles, gloves, ear protection, etc.
Physical Requirements:
Standing (Moving About): 67 – 100% (Constant). Squatting / Kneeling: 34 – 66% (Frequent). Bending at the waist: 34 – 66% (Frequent). Lift / Carry – Waist or Lower (25 to 50 lbs.): 34 – 66% (Frequent).
Mental and Motor Requirements:
Reading / Comprehension: 67 – 100% (Constant). Writing / Composition: 67 – 100% (Constant). Basic math calculations: 34 – 66% (Frequent). Independent decision making: 34 – 66% (Frequent). Intermediate math calculations: 34 – 66% (Frequent).
Environmental Requirements:
Teamwork: 34 – 66% (Frequent). Exposure to chemicals: 34 – 66% (Frequent). Independent Work: 34 – 66% (Frequent).
Upsher-Smith Laboratories, LLC is committed to providing equal employment opportunity to all applicants and employees according to all applicable equal opportunity and affirmative action laws, directives and regulations of federal, state and local governing bodies and agencies. In keeping with this commitment, Upsher-Smith Laboratories, LLC will recruit, hire, train and promote persons in all job titles, without regard to race, color, creed, religion, sex (including factors related to pregnancy or child birth), national origin, age, marital status, familial status, disability, sexual orientation, gender identity status with regard to public assistance, employment status, local human rights commission activity, status as a protected veteran, genetic information, atypical hereditary cellular or blood trait, or any other protected category.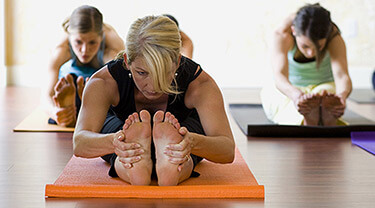 We are committed to a philosophy of work/life balance at Upsher-Smith.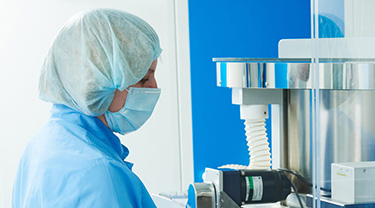 We currently have openings in Manufacturing Operations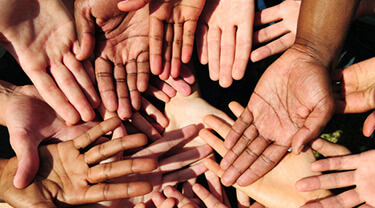 We strive to offer a workplace and culture that is both respectful and inclusive of everyone's unique backgrounds.