Let us find jobs for you based on your skills and experiences in your LinkedIn profile
Let us find jobs for you based on your skills and experiences in your LinkedIn profile
Here at Upsher-Smith, we strive to foster an inclusive culture that will always "do more good" — more good with the high-quality products we create, more good for the diverse patients we serve, and more good for the passionate and inspiring people we employ.
When you join us, you become a part of a century old company that enjoys a respected past built on strong relationships and deeply held values.
Yet the success of Upsher-Smith depends, as it always has, on its people. You'll be empowered to grow your career and encouraged to make an impact, within these walls or out in the community.
How will you Do More Good™?
Catch a glimpse of our corporate culture: Upsher-Smith | U.S. Pharmaceutical Company
Learn why VP Jim Maahs thinks Upsher-Smith is special.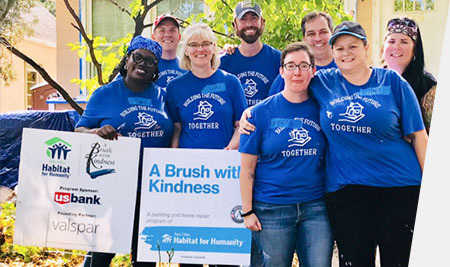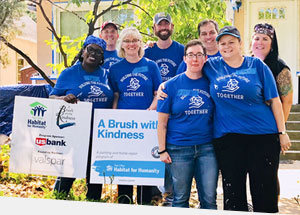 Upsher-Smith employees are known for giving back to our communities. You'll find any number of Upsher-Smith teams and departments participating in these kinds of volunteer activities year-round. We do so out of a sense of corporate social responsibility but also because it feels good!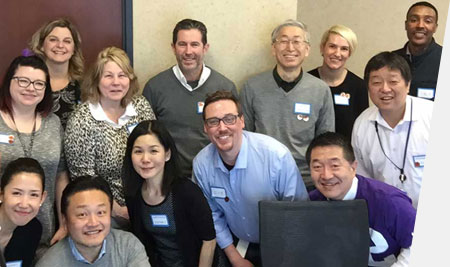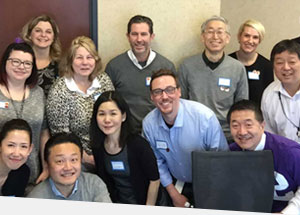 Employees at Upsher-Smith have made an effort to learn more about Japanese language and culture since our 2017 acquisition by Japan based Sawai Pharmaceutical Co., Ltd. While celebrating the successful completion of a language course, several Upsher-Smith employees had lunch with their Sawai colleagues and spent much of their time conversing to test out their new skills!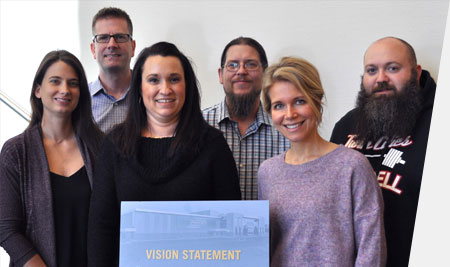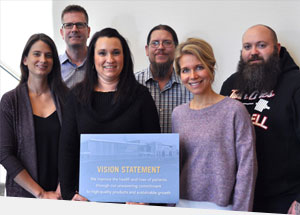 "We improve the health and lives of patients through our unwavering commitment to high-quality products and sustainable growth." That's our vision here at Upsher-Smith, and we strive to make it an important part of every workday.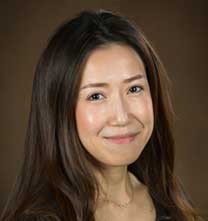 Senior Administrative Assistant
"I enjoy working with the people of Sawai because I feel I can learn a lot from their expertise and experience. It must be challenging for them to learn and understand a different culture, yet they are very approachable and friendly! Their guidance and devotion to their work gives me motivation every day, and makes me feel that each of us has an important role to play. Though Upsher-Smith and Sawai are already aligned with our mutual patient-centric cultures, I appreciate Sawai employees' ongoing efforts to look for ways to combine and capitalize on the many strengths of both American and Japanese cultures."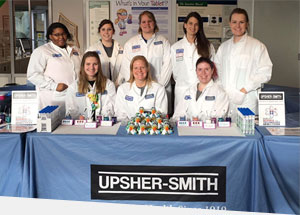 Upsher-Smith makes community involvement a priority. We encourage our employees to take time off to volunteer and we match their financial contributions to selected charities.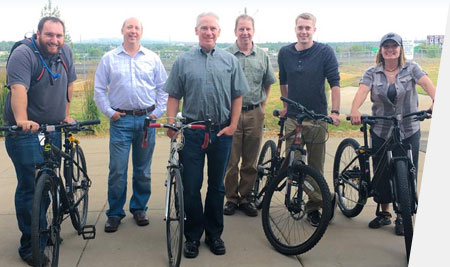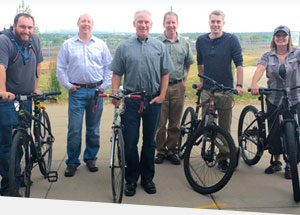 Health and wellbeing is important to everyone at Upsher-Smith. Living a healthful lifestyle can reduce stress and the occurrence of injuries and illnesses. Upsher-Smith encourages its employees to use the wellbeing program, which helps track healthy activities.
TOTAL REWARDS AND WELLBEING
Total compensation includes all forms of financial returns. Our benefits objective is to provide a competitive and cost-effective program offering choice, quality, and value to our employees and their families. They include but are not limited to:
Base pay
Recognition awards and bonuses
Employee assistance programs
Annual incentive (or sales incentive)
Gym membership reimbursement
Paid Time Off
Shift differential
Pet insurance
Paid Holidays
Medical
Dental
Life and disability insurance
Retirement plan
Profit sharing