Let us find jobs for you based on your skills and experiences in your LinkedIn profile
Let us find jobs for you based on your skills and experiences in your LinkedIn profile
Sr. Automated Machinery Technician - 2nd shift
Category: Manufacturing
City: Plymouth
State: Minnesota
8557
General Summary
With minimal direction from the Lead Technicians and Maintenance Supervisor repairs, the Sr. Automated Machinery Technician repairs, maintains and assists operations from all departments to ensure automated packaging line and large scale manufacturing equipment is maintained. Completes machinery repairs following all required safety practices and completes required documentation to ensure compliance to cGMP's.
Sign-on Bonus:
$5,000 (less taxes). $2,500 paid on the first paycheck. $2,500 paid after the successful completion of 6 months post hire and performance dependent.
Essential Duties
Effectively troubleshoots and resolves difficult / advanced automated machinery/mechanical equipment issues utilizing a systematic logical approach until the root cause is identified.
Completes work orders and preventative maintenance tasks using fundamental, mechanical applied knowledge and experience.
Ensures self and others compliance with Current Good Manufacturing Practices, corporate policies, and procedures.
Provides direction to the department/shift in the absence of the Lead Technician.
Demonstrates the ability to train others.
Fabricates / repairs failed components as needed.
Advanced programming of electronic devices including: VFD's, PLC's, and other various controllers.
Designs / fabricates complex machinery to facilitate operations as needed.
Effective and efficient decision making and prioritization skills.
Identifies inefficiencies and improvements and offers effective solutions.
Maintains adequate critical spare parts inventory for assigned functional areas.
Assists with the procurement of parts /quotes for budgeted items.
Coordinates and leads the installations of new equipment, modifications and enhancements.
Supports the engineering department with various projects and initiatives.
Works with outside contractors/vendors.
Maintain and repair HVAC and supporting utility equipment.
Provides direction to department team members with complex issue resolution.
Creates troubleshooting /rebuilding documentation guides.
Provide support at meetings as directed.
Experience/Education Requirements
Vocational degree in automated machinery systems or equivalent from a two year college and 7 years' work experience in a manufacturing/industrial environment; OR high school diploma (or equivalent) and 10 years' work experience in a manufacturing/industrial environment. Preferred work experience in pharmaceutical, biotech, food manufacturing or electronics. Advanced understanding/skills working with: electronics, PLC programming, electrical controls, pneumatics, fluid power encoders /resolvers, stepper motors, servo drives, VFD's, control loops, thermocouples, and safety systems. Experience working in a GMP environment, strongly preferred.
Other Knowledge, Skills, and Abilities
Proficiency using Microsoft Word and Excel programs. Advanced understanding of computer operating systems and file management. SAP knowledge desired. Strives to ensure a safe workplace by leading others to demonstrate compliance with the required PPE use; including footwear, hearing protection, eye protection, respirator protection, and electrical PPE and keeps the workplace clean and safe. Travel: Occasional driving. Air travel may be required 1 or 2 times per year.
Physical Requirements
Standing (Moving About): 67 – 100% (Constant). Use of computer keyboard / mouse: 67 – 100% (Constant). Twisting / Turning at the waist: 67 – 100% (Constant). Bending at the waist: 67 – 100% (Constant). Repetitive Hand / Wrist Work: 1 – 33% (Occasional). Reaching straight out or below shoulders: 1 – 33% (Occasional). Squatting / Kneeling: 1 – 33% (Occasional). Listening: 1 – 33% (Occasional). Speaking: 1 – 33% (Occasional). Lift / Carry – Waist or Lower (50 to 75 lbs.): 34 – 66% (Frequent).
Mental and Motor Requirements
Problem Solving: 67 – 100% (Constant). Advanced math calculations: 67 – 100% (Constant). Reading / Comprehension: 67 – 100% (Constant). Writing / Composition: 67 – 100% (Constant). Verbal communication: 67 – 100% (Constant). Independent decision making: 67 – 100% (Constant).
Environmental Requirements
Teamwork: 34 – 66% (Frequent). Independent Work: 34 – 66% (Frequent). Exposure to dust: 1 – 33% (Occasional).
Upsher-Smith Laboratories, LLC is committed to providing equal employment opportunity to all applicants and employees according to all applicable equal opportunity and affirmative action laws, directives and regulations of federal, state and local governing bodies and agencies. In keeping with this commitment, Upsher-Smith Laboratories, LLC will recruit, hire, train and promote persons in all job titles, without regard to race, color, creed, religion, sex (including factors related to pregnancy or child birth), national origin, age, marital status, familial status, disability, sexual orientation, gender identity status with regard to public assistance, employment status, local human rights commission activity, status as a protected veteran, genetic information, atypical hereditary cellular or blood trait, or any other protected category.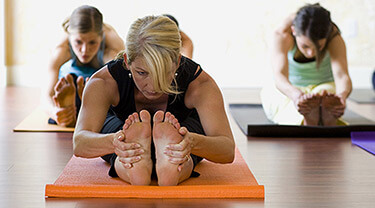 We are committed to a philosophy of work/life balance at Upsher-Smith.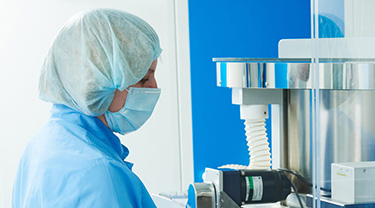 We currently have openings in Manufacturing Operations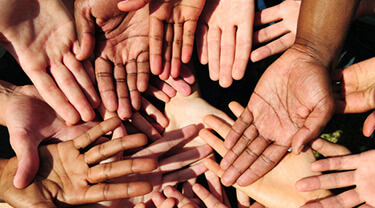 We strive to offer a workplace and culture that is both respectful and inclusive of everyone's unique backgrounds.